I'm so happy to present another post in my series What Inspires You?
Today I'd love to welcome Jos! What a busy mum she is, with two fabulous blogs on the go, and some beautifully inspiring words to share...
Hi there everyone & a big thanks to Michelle for letting me be a guest on her fantastic blog. If you don't know me, my name is Jos & I am the person behind 2 blogs. My first love & my creative outlet is
Sew, cook, laugh and live
. It is the blog that I created to share my sewing & recipes with family and friends. It has grown to something beyond my wildest dreams. My "other blog" as I have come to call it is
Living sweet and simple.
It is all about finding my true me, the inner diva. It is all about fashion & having a fantastic life.
What inspires me? I am a very creative & visual person so I find a lot of inspiration in the world around me. The beach is where I find most of my inspiration. As soon as my toes hit the sand I start to relax & my mind begins to wander. I start thinking that I could be a fashion designer that creates beautiful Kaftans & fabulous swimsuits. I will always come home with a head full of ideas after a day at the beach. I also am inspired by the beauty of the beach & have filled my house with shells, driftwood & anything that reminds my of my favourite place on Earth. I am then inspired everyday by the beautiful things around me.
Colours inspire me. I can see the beautiful aqua water & be inspired to make an aqua jacket (which I am in the middle of doing now). I could see a beautiful peach coloured rose & know that I want to make a handbag just the same colour. I am also love white. I think that I love white so much because it is clean & reliable. My heart skips a beat when I turn the pages of a glossy magazine to see a beautiful beach house that is decorated in white. Magazines inspire my to create. I love to flip through the pages to see all of the new season looks & colours in fashion & home decorating. It inspires me to be a better blogger.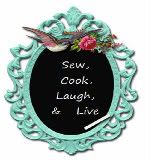 My biggest inspiration in life comes from watching my 2 daughters. They are aged 13 & 11. At this time in their lives they are fearless & brave. They are not afraid to try new things & do not hesitate to make the most out of life. They are experimenting with fashion & trying to find just who they are. I think I lost that fearlessness along the way but everyday I am on a journey to find it again. I could spend hours watching them styling their hair, applying make up & finding things in their wardrobes that reflect their styles. It inspires me to not just throw on my Mummy clothes but to put on a beautiful dress. Yes, I have also been known to mow in a beautiful dress & gumboots!
Everyday I am inspired to be the best Mother that I can be by reading about other women who are just the same as me & taken a leap of faith to become a blogger. I am inspired by other bloggers. Knowing that I am not alone in this complicated role as a Mother. Knowing that I am not the only one inspires me to be the best I can.